The Annual ARNOVA Conference is committed to providing a safe and healthy environment for all participants. Our policies and decisions below are guided by recommendations set forth by the ARNOVA Board of Directors as well as industry health & safety measures recommended by U.S. Centers for Disease Control (CDC) and federal, state and local health authorities. We continue to monitor any changes in the regulations and items will be amended to ensure continued compliance of said regulations.
Please note that all restrictions and requirements are subject to change at any time to best protect the health and safety of all its audiences in accordance with government guidelines and legal allowances. Please check back closer to the event for any updates.
For further information regarding events in Florida, please visit this link: https://floridahealthcovid19.gov/
Information on this page will continue to evolve and be updated as needed. 
While participating in events held or sponsored by the Association for Research on Nonprofit Organizations and Voluntary Action, Inc., a District of Columbia non-profit corporation ("ARNOVA"), consistent with CDC guidelines, participants are encouraged to practice hand hygiene, "social distancing" and wear face coverings to reduce the risks of exposure to COVID-19. Because COVID-19 is extremely contagious and is spread mainly from person-to-person contact, ARNOVA has put in place preventative measures to reduce the spread of COVID-19. However, ARNOVA cannot guarantee that its participants, volunteers, partners, or others in attendance at the ARNOVA 51st Annual Conference will not become infected with COVID-19.
As we approach the 51st ARNOVA Annual Conference, we will keep our community informed on any updates that we make to our health and safety guidelines.
ARNOVA encourages the following safety protocols for all attendees, speakers, and exhibitors.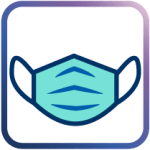 Face masks are welcome but not required at the conference.
To provide another layer of protection, we strongly recommend that you wear a mask during your travels to and around Orlando, FL and in public spaces when programming is not taking place.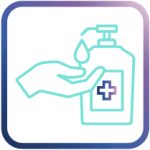 We encourage attendees to frequently wash their hands. Session rooms and common areas will be regularly cleaned and sanitized. Hand sanitizing stations will also be available in the hallways and common areas of the hotel - Rub the hand sanitizer all over your hands, making sure to get between your fingers and on the back of your hands. Do not wipe or rinse off the hand sanitizer before it is dry.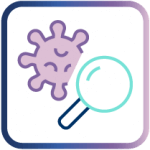 Monitor your symptoms. If you are feeling sick or have any COVID-19 symptoms, we ask that you notify a staff member and do not contribute to the day's events until you have tested negative for COVID-19. Our staff will have on-site rapid test kits available, and can also help you find the nearest PCR testing site and pharmacy.
If you test positive for COVID-19 within days of attending the event, we encourage you not to attend in-person.
The Code of Ethics focuses on the conduct of ARNOVA members as they serve, represent, engage with and interact within the Association. While the Board of Directors of ARNOVA is empowered to act on behalf of the Association's interests, this code is fundamentally a self-executing ethics document that calls for individual commitment to self-compliance.
Anti-Harassment & Discrimination
Reflective of the Code of Ethics, it is the policy of ARNOVA that all participants in ARNOVA activities enjoy an environment free from all forms of harassment, discrimination, bullying, retaliation, and violence (hereafter referred to simply as harassment).
Harassment, sexual or otherwise, is a form of misconduct that undermines the integrity of ARNOVA meetings and events and is considered by ARNOVA to be a serious form of professional misconduct. As a professional society, ARNOVA is committed to providing an atmosphere that encourages the free expression and exchange of scholarly ideas. In pursuit of that ideal, ARNOVA is dedicated to ensuring equality of opportunity and treatment for all members, staff and participants. Harassment of colleagues undermines the principle of equality at the heart of our professional fora and is inconsistent with the principles of free inquiry and free expression.
ARNOVA has created an Anti-Harassment & Discrimination Policy that outlines expectations for all members and staff of ARNOVA, including those who serve in elected or appointed positions, as well as participants of any ARNOVA events, whether online or in-person, in the U.S. or elsewhere.