Members and Officers of ARNOVA's Board of Director are elected directly by the membership in annual elections. A slate of candidates to fill positions and seats is offered by the Board to the membership. Nominations are sought in the spring of each year, and a slate prepared by the end of June. Balloting is conducted electronically (via the web) in August. Results are publicized in September.
At-large board members are elected to 3 year terms, and can serve two consecutive terms. The President begins as a President-elect, followed by two years as President, and then one more year as Past-President. The Secretary and the Treasurer hold office for a term of two years.
This year, the ARNOVA Board of Directors Elections featured 6 candidates for 3 open positions: board president, a treasurer (incumbent) and one at-large position (including one incumbent candidate).
President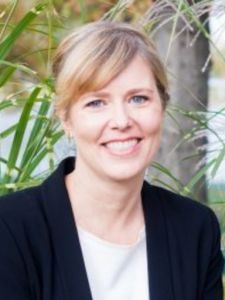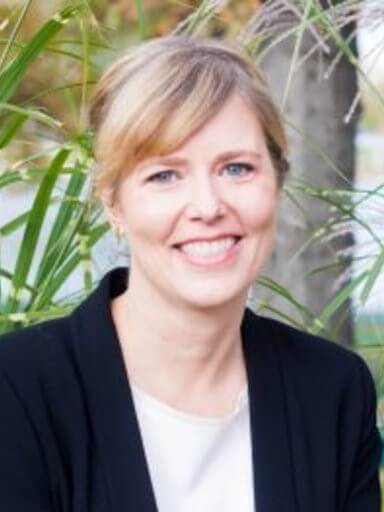 Emily Barman
Loyola University Chicago
Emily is a Professor of Sociology, as well as Dean of the Graduate School and Vice Provost of Graduate Education, at Loyola University Chicago. Previously, She was a sociology professor at Boston University and also served as the Associate Dean of the Graduate School of Arts & Sciences. She received her PhD in Sociology from the University of Chicago.
She has a long-standing record of obtaining external funding, including grants from the American Sociological Association, the Aspen Institute, the Boston Foundation, and the National Science Foundation.
Past President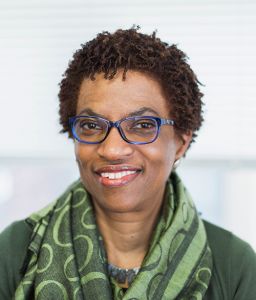 Pier Rogers
North Park University
Pier C. Rogers, PhD, has been the Director of the Axelson Center for Nonprofit Management and Professor of Nonprofit Management at North Park University since 2007. Under her leadership, the Center has expanded programs, doubled sponsorships, broadened the network of professional faculty, and substantially increased the Center's visibility and impact on the nonprofit professionals and organizations served. She recently led the Center's 20th anniversary conference celebration, denoting 20 years of service to the Chicago area nonprofit community.
Over the course of her career, Rogers has held management positions as Associate Executive Director in the New York City Chapter of the National Association of Social Workers; as Chief Operating Officer at Associated Black Charities; as Director of the Women of Color Policy Network at New York University; as Agency Relations and Allocations Manager at United Way of Massachusetts Bay; and as Legislative Liaison at the Massachusetts Dept. of Public Welfare. She also held academic positions as Assistant Professor at the New School University in New York City, and as Research Scientist at Yale's Divinity School and Program on Non-Profit Organizations. Rogers currently serves as Chair of the Strategic Communications Committee of the Wellesley College Alumnae Association and is a member of the "Willie's Warriors Advisory Board" at the Chicago Foundation for Women. She previously served on the boards of the Illinois Charitable Trust Stabilization Fund, Chicago Women in Philanthropy, the Chicago Wellesley Club, ARNOVA, the Nonprofit Academic Centers Council, and the CBE Board of Advisors at Garrett Evangelical Theological Seminary at Northwestern University.
Secretary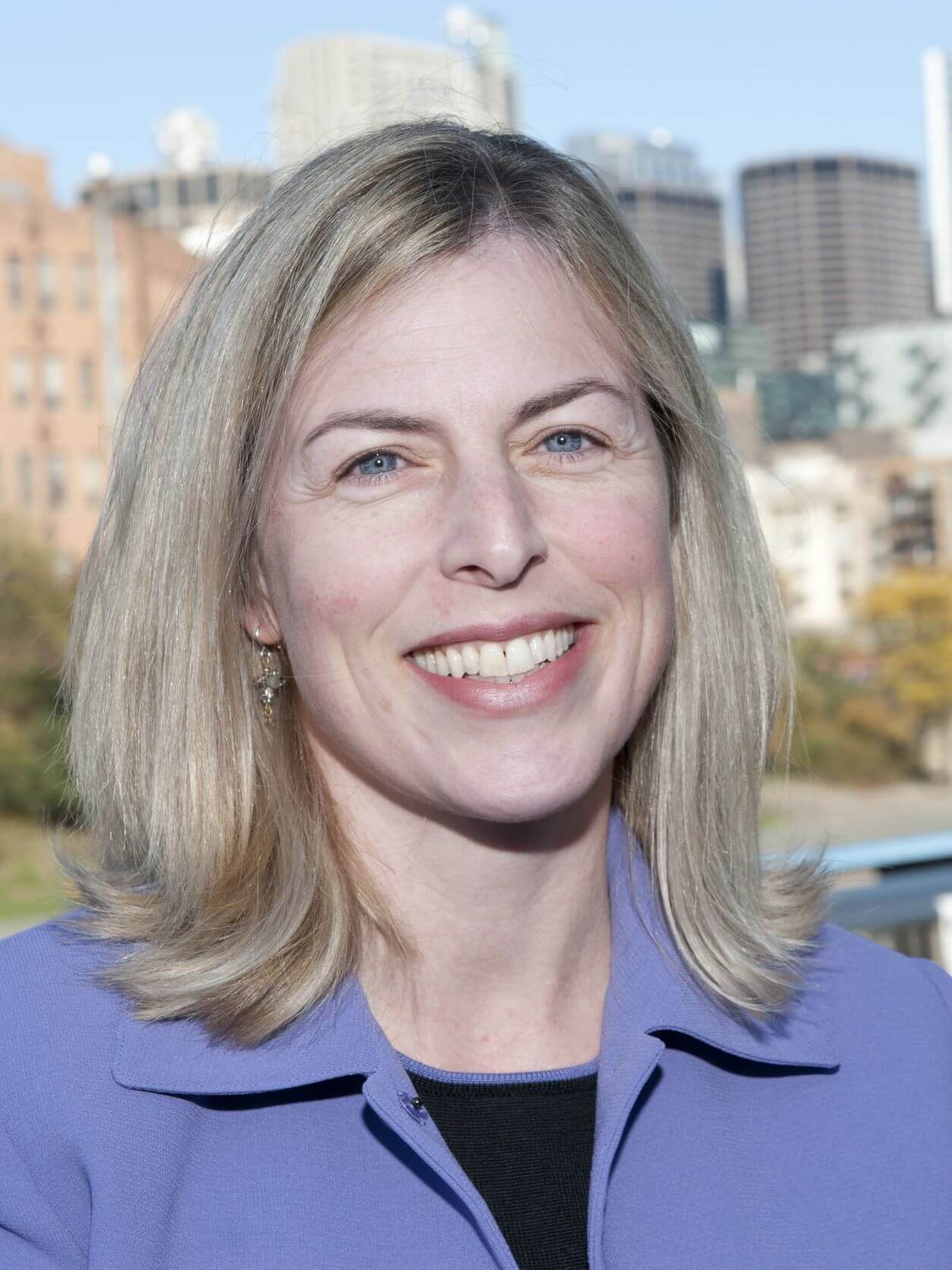 Kelly LeRoux
University of Illinois Chicago
Kelly LeRoux is a Professor in the Department of Public Administration and Associate Dean for Research in the College of Urban Planning & Public Affairs at the University of Illinois Chicago. Her research on nonprofits, contracting, local public service delivery, and intergovernmental collaboration has been widely published in the nonprofit, public administration, policy, and urban/local government journals. She is the author of Performance and Public Value in the Hollow State: Assessing Government-Nonprofit Partnerships by E-Elgar (with Nathaniel Wright) and Nonprofits Organizations and Civil Society in the U.S. by Routledge (with Mary Feeney), and Service Contracting: A Local Government Guide by ICMA Press. She holds MSW, MPA, and PhD in Political Science degrees from Wayne State University. Prior to beginning an academic career, she worked for twelve years in the mental health, child welfare, and housing policy arenas, within a large government-funded nonprofit. Practitioner experience includes both clinical social work practice with children, adults, and families, and several administrative leadership roles. She has served on several boards of nonprofit human service organizations, as well as professional association boards.
Treasurer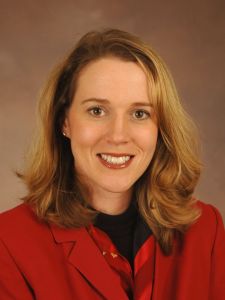 Margaret Sloan
James Madison University
Margaret is Director and professor of strategic leadership and nonprofit studies in the School of Strategic Leadership Studies at James Madison University. She received her PhD from the Martin School of Public Policy and Administration at the University of Kentucky and has been a member, presenter and volunteer with ARNOVA for the past fourteen years. Prior to teaching, she worked in the nonprofit sector for ten years in a variety of leadership roles with a focus on youth programs, the arts, and resource development.
Along with NVSQ, her research has also appeared in Nonprofit Policy Forum, Nonprofit Management & Leadership, Public Administration Quarterly, Journal of Public Budgeting, Accounting, & Financial Management, Journal of Nonprofit Education & Leadership, Public Budgeting & Finance, and American Review of Public Administration. Additionally, she serves as a reviewer for academic publications including NVSQ, Nonprofit Management and Leadership, Nonprofit Policy Forum, and the Journal of Public and Nonprofit Affairs, among others.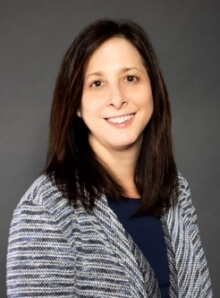 Joanne Carman
University of North Carolina at Charlotte
Joanne Carman, PhD is Professor in the Department of Political Science and Public Administration at the University of North Carolina at Charlotte (UNC Charlotte) where she teaches in the Master of Public Administration program. She is currently the Senior Fellow for Faculty Engagement for the Office of Urban Research and Community Engagement at UNC Charlotte and the advisor and coordinator for students in the Graduate Certificate in Nonprofit Management program.
Joanne's research focuses on organizational capacity building, program evaluation, leadership, and governance. In 2020, Joanne was awarded UNC Charlotte's Bonnie E. Cone Professorship in Civic Engagement, an award given to faculty whose teaching and research embody the university's commitment to civic involvement. She is currently the Co-Editor-in-Chief of Nonprofit and Voluntary Sector Quarterly.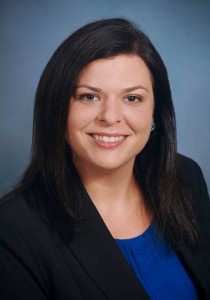 Jaclyn Piatak
University of North Carolina at Charlotte
Jaclyn Piatak, PhD is an Associate Professor in the Department of Political Science and Public Administration at the University of North Carolina at Charlotte and teaches courses in the Gerald G. Fox Master of Public Administration Program. Her research centers on nonprofit and public management, volunteering, and public policy. More specifically, she examines how to manage human capital in nonprofit organizations from sector differences in employment to managing volunteers to advancing inclusion.
She previously served as Associate Editor for the Review of Public Personnel Administration and as Associate Editor for the New Voices section of the open access Journal of Public and Nonprofit Affairs. She currently serves on several editorial boards, including the Journal of Public Administration Research and Theory, Public Administration Review, the American Review of Public Administration, Journal of Behavioral Public Administration, Journal of Strategic Contracting and Negotiation, Public Personnel Management, and Human Service Organizations: Management, Leadership & Governance. She is currently the Co-Editor-in-Chief of Nonprofit and Voluntary Sector Quarterly.
Publishers. Previously, Chao was on the faculties of Indiana University, the University of Georgia, and Arizona State University.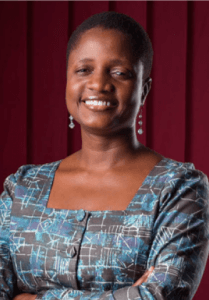 Esi Ansah 
Ashesi University
Dr. Ansah is the founding partner and CEO of Axis Human Capital Ltd. She serves as the key Corporate Trainer for Axis clients, and uses Axis as a platform to provide mentoring, career and life coaching to students and working professionals as well as retirees. Esi is a licensed Insights Discovery practitioner who uses the Insights Discovery (personality profile) system in performance, and leadership coaching.
Esi is active in her community, and founded the Association of Ghana's Elders (AGE), to address the needs of senior citizens in Ghana. She serves on the Board of the Association for Research in Civil Society in Africa (AROCSA) and as a civic activist, is part of the CitizenGhana Movement. Esi is a Fellow of the Aspen Institute's Africa Leadership Initiative - West Africa (ALIWA), and was in July 2015 appointed as a member of the West Africa Board.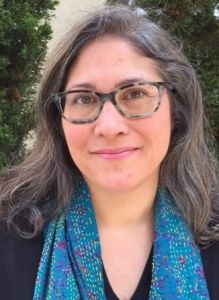 Cristina Balboa
Marxe School of Public and International Affairs, Baruch  College-City, University of New York
Cristina Balboa is an assistant professor at the Austin W. Marxe School of Public and International Affairs, Baruch College, CUNY. Her research incorporates international relations, comparative policy, and organization theory to demonstrate the relationship between an organization's internal characteristics (like capacity, diversity) and its external accountability, legitimacy, and efficacy. Her research focuses on NGOs in New York City, Southeast Asia, and the Pacific and has been published in World Development, Global Environmental Politics, the Review of Policy Research, and the Journal for Public Affairs Education, and her book on the challenges of scaling up operations for environmental NGOs will be published by MIT Press this fall. Prior to academia, Cristina was a practitioner working in environmental nonprofits in Ecuador and Washington DC.
She has been a member of ARNOVA since 2005 and has presented research numerous times and served as panel and colloquy chairs. In 2010, her dissertation was awarded the Gabriel G. Rudney Memorial Award for Outstanding Dissertation in Nonprofit and Voluntary Action. She is a member of both the Teaching and the TIBs sections. Cristina is a founding administrator of the Global Issues/Transnational Actors interest group; she has been a member of the Board Committee on Diversity since 2016 and was selected as a committee co-chair in 2017. She was also a member of the Emerging Scholars Professional Development committee and now spearheads the Undergraduate Diversity Scholars Program that was launched in 2017.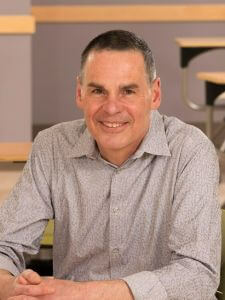 David Campbell
Binghamton University
David Campbell is an Associate Professor of Public Administration at Binghamton University, where he teaches undergraduate courses in experiential philanthropy and civic engagement, and graduate courses in nonprofit management, the NGO sector globally, and performance analysis. His research interests address a range of critical nonprofit management issues, including accountability, performance measurement, and how human service organizations use social media. He has also studied organizational emergence and adaptation (specifically in response to disaster); and mergers and other forms of restructuring. In recent years, the opportunity to teach at Koç University in Turkey has led him to participate in research on philanthropy and giving in that country. He is currently working an edited book about philanthropy in the Muslim world.
He is a member of the Editorial Board for the journal Nonprofit Management and Leadership and the Journal of Muslim Philanthropy and Civil Society. From 2016-2019, he served on NASPAA's Commission on Peer Review and Accreditation (COPRA). Since 2009, he has received funding from the Learning by Giving Foundation and Campus Compact for the Philanthropy Incubator project he founded. The program educates and encourages philanthropy among undergraduate and graduate students including awarding funds to local nonprofit organizations and has distributed more than $200,000 to Binghamton area organizations. He is vice-chair of the board of the Conrad and Virginia Klee Foundation in Binghamton, New York, and of Racker, a leader in providing services and opportunities for individuals with disabilities, which envisions a world "where all people know they belong." He earned a PhD in Social Welfare from Case Western Reserve University, a MAR from Yale University, and a B.A. from Bates College.
...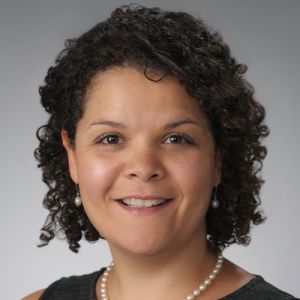 Julia Carboni
Washington State University
Julia L. Carboni, PhD, is the Director of the William D Ruckelshaus Center in Seattle, WA. The Ruckelshaus Center is a joint effort between Washington State University and the University of Washington that assists stakeholders with developing collaborative, durable, and effective solutions for complex policy challenges. She is also a Professor of Politics, Philosophy, and Public Affairs at Washington State University.
Dr. Carboni is an award-winning community engaged scholar and leader with expertise in using collaboration and asset-based community development to improve the lives and wellbeing of communities.  Dr. Carboni conducts research on organizational collaboration and collaborative philanthropy with an emphasis on veteran serving networks, food systems, and community development. She teaches courses on collaboration, community development, nonprofit management, and fund development.
Dr. Carboni was previously an Associate Professor at the top ranked Syracuse University Maxwell School of Citizenship and Public Affairs where she also chaired the Maxwell School Citizenship and Civic Engagement program and served as the Collaborative Governance Research Director for the Program for the Advancement of Research on Conflict and Collaboration (PARCC).  In these roles, she developed and maintained relationships with community partners to advance community and Maxwell School goals. Notably, she was a Co-Convener of Minnowbrook at 50, a watershed event in public administration that occurs once a generation.  Minnowbrook at 50 was the first Minnowbrook to include substantial participation by practitioners in addition to scholars to ensure relevance to the field. Prior to joining the Maxwell School, Dr. Carboni was an Assistant Professor in the School of Public and Environmental Affairs (now the O'Neill School) and the Lilly Family School of Philanthropy at Indiana University. Prior to academia, she managed programs for Big Brothers Big Sisters and the University of Arizona Eller College of Management.
Dr. Carboni serves or has served on the Board of Directors for international, national, and local organizations including the Association for Research on Nonprofit Organizations and Voluntary Action (ARNOVA), the University Network for Collaborative Governance, the Food Bank of Central New York, and the Syracuse Onondaga Food System Alliance. She was a co-Founder of the Indy Food Council, a food policy council for the 15th largest US city. In addition to board service, she has extensive community-based volunteer experience with organizations like the United Way, Girl Scouts of America, Big Brothers Big Sisters, the League of Women Voters, and the Southwest Center for Economic Integrity.  She also regularly mentors fellow BIPOC and female scholars and community leaders on how to navigate academia, community work, and work/life balance.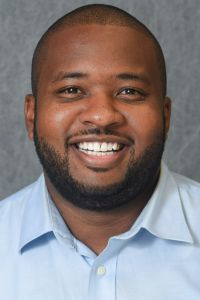 Jason Coupet
Georgia State University
Jason Coupet is an Associate Professor of Public Management and Policy in the Andrew Young School for Policy Studies at Georgia State University. Jason's Ph.D. is in Strategic Management from the University of Illinois at Chicago, and his BA in Economics from the University of Michigan. His research interests include strategic management, Data Envelopment
Analysis, performance measurement, organizational economics, management science applications in the public sector, and the political economy of organizations. His research has appeared in the Journal of Public Administration Research and Theory, Nonprofit and Voluntary Sector Quarterly, Journal of Transport Economics and Policy, Business Strategy the Environment, Journal of Technology Transfer, and Nonprofit Management Leadership, among others. His work has been funded by the Sloan Foundation, the North Carolina Department of Health and Human Services, and the North Carolina Department of Transportation.
His work has been covered by The Washington Post, The Conversation, and The Wall Street Journal, among others. He is on the editorial boards of the Journal of Public Administration Research and Theory, Public  Administration Review, and Nonprofit Management and Leadership.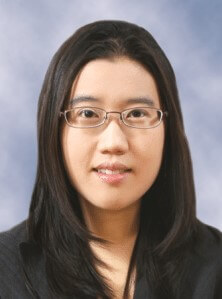 Mirae Kim
George Mason University
Mirae Kim is an associate professor of Nonprofit Studies at the Schar School of Policy and Government, George Mason University. Prior to joining George Mason, she was a faculty member at the Andrew Young School of Policy Studies, Georgia State University and the University of Missouri's Truman School of Public Affairs. Her research and teaching interests are in the areas of nonprofit financial management, the role of nonprofits in civil society, nonprofit capacity development, and interorganizational partnership. Most recently, her research has focused on how nonprofits respond to increasing racial and ethnic diversity; for instance, she is currently examining ethnic minority disadvantages in the nonprofit funding market as well as the density of ethnic, cultural, and folk organizations in relation to the racial and ethnic diversity in a community.
Her research has been published in a number of scholarly outlets such as: Public Administration Review, Nonprofit and Voluntary Sector Quarterly, Nonprofit Management and Leadership, American Review of Public Administration, Administration & Society, and Review of Public Personnel Administration. For one of her articles, Kim was awarded the 2018 award for outstanding article in the NVSQ. In addition, she has been serving as an associate editor for the Journal of Public and Nonprofit Affairs, and has been leading the "Nonprofit Organization Research Panel" project. Mirae Kim created the NORPanel project in order to provide valuable information for nonprofit practitioners while producing much needed data for the nonprofit research community.
For more information about Mirae Kim and her research, please visit http://miraekim.net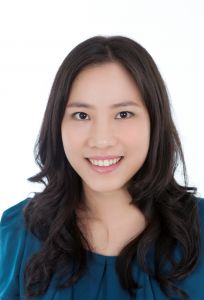 Helen Liu 
National Taiwan University
I am an Associate Professor in the Department of Political Science and the Graduate Institute of Public Affairs, National Taiwan University (NTU). I received a Ph.D. in public administration from Indiana University-Bloomington in 2009 and a BA in economics from University of Texas-Austin. Before joining the NTU, I was working in theD. Helen Liu.JPG Department of Politics and Public Administration, University of Hong Kong, emerging scholar in Urban Institute, Washington D.C., a summer fellow in the RGK Center on Philanthropy, University of Texas in Austin, and a visiting scholar at Peking University. My primary research interests are in interorganizational networks, social service provision, collaborative governance, crowdsourcing adaptation, and nonprofit management.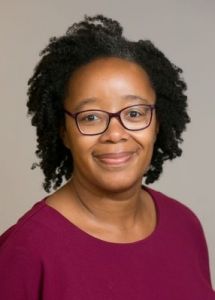 Jasmine McGinnis Johnson
George Washington University
Jasmine McGinnis Johnson is an Associate Professor in Public Administration and Public Policy at George Washington University. Jasmine's research interests broadly relate to the areas of the democratization of philanthropy, the effect of board networks on funding, and the changing nature of human resource issues in nonprofit organizations. Jasmine's academic accomplishments include publications in the following academic journals, Nonprofit & Voluntary Sector Quarterly, International Public Management Journal, Public Management Review, Administration and Society, and the Review of Public Personnel Management. Jasmine attained her doctorate in 2012 in a joint degree program between Georgia State University and Georgia Institute of Technology in Public Policy.
Prior to pursuing her Ph.D., Jasmine worked in the nonprofit sector for several years as a development and evaluation senior manager.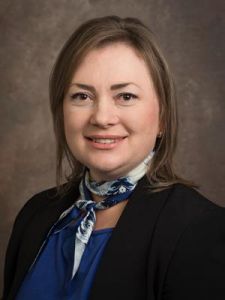 Alisa Moldavanova
University of Delaware
Alisa Moldavanova is a nonprofit management scholar and an incoming Associate Professor and MPA program director at The Joseph R. Biden, Jr. School of Public Policy and Administration at the University of Delaware. She previously served as Associate Professor and coordinator of the graduate certificate in nonprofit management at Wayne State University (Detroit, Michigan). Alisa's first engagement with ARNOVA was her participation as a fellow in the Diversity Leadership Program in 2012, and since then she has been an active contributor and leader within ARNOVA community, and a champion of diversity, equity, and inclusion in our field. She has served on multiple award committees, 2017 local arrangements committee as part of the conference organizing team, and chaired one of ARNOVA's largest sections – Theories, Issues, and Boundaries Section. Several of Alisa's graduate and undergraduate students participated in ARNOVA's diversity leadership initiatives, and she herself served as an early scholar mentor in 2021. She is currently chairing Gabriel Rudney Memorial Award for an Outstanding Dissertation in Nonprofit & Voluntary Action Research Prize. Originally from Odesa, Ukraine, Alisa completed her graduate degrees (MPA, 2009 and PhD, 2013) at the School of Public Affairs and Administration at the University of Kansas.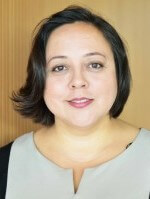 Paloma Raggo
Carleton University
Paloma is an Assistant Professor of Philanthropy and Nonprofit Leadership at the School of Public Policy and Administration at Carleton University in Ottawa, Canada. Her research focuses on leadership and nonprofit governance, global philanthropy, and research methods. Her recent co-authored article "Leadership and Governance in Times of Crisis: A Balancing Act for Nonprofit Boards" published in Nonprofit and Voluntary Sector Quarterly explores how nonprofit board adapts in turbulent environments and shift between their management and leadership activities.
Paloma is currently involved in several collaborations around research methods for the nonprofit sector, the effect of COVID-19 on Canadian foundations, online teaching strategies, and equity and diversity goals in nonprofit organizations. She is a co-editor of PANL Perspectives, a comprehensive Canadian web platform where she also publishes articles on governance issues in the charitable sector. In addition, she teaches courses on governance and leadership, research methods and experiential community-led projects, and global philanthropy. Paloma has won research and teaching excellence awards. She is actively engaged in community organizations in Canada and the US, such as the Association for Nonprofit Research and Social Economy, Whistleblowing Canada, and the Pittsburgh Toy Lending Library, amongst others. She has earned her Ph.D. from the Maxwell School at Syracuse University.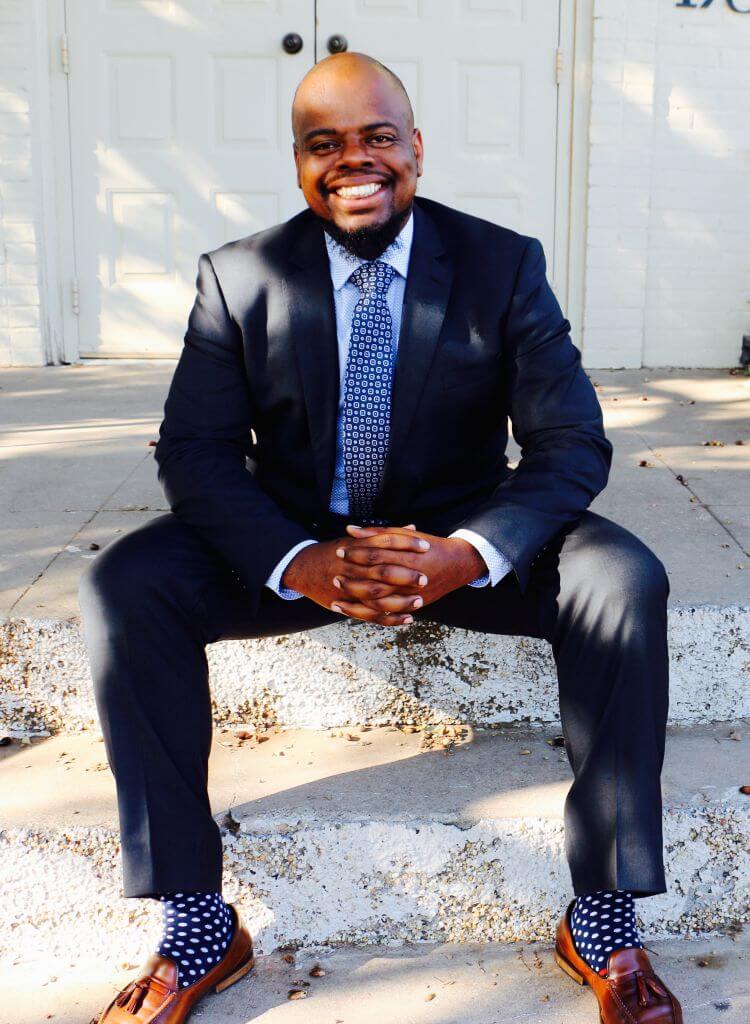 Nathaniel Wright
Rutgers University - Camden
Dr. Nathaniel S. Wright, Associate Professor of Public Administration and Assistant Dean for Strategic Initiatives at Texas Tech University, received his B.A. and Master of Public Administration from Binghamton University (2005, 2006) and Ph.D. in Public Administration from the University of Kansas (2014). Dr. Wright is a recognized expert in grant writing, board and leadership development, and strategic planning whose work has appeared in leading nonprofit and urban policy journals. Currently, Dr. Wright's research centers on the role that social advocacy organizations play in creating sustainable neighborhoods, and more generally on issues related to nonprofit performance and accountability. He has received external grants with other researchers from the Bureau of Justice Assistance (BJA), National Endowment for the Arts (NEA), and the United Way of Greater Cincinnati, and has published work in Nonprofit Voluntary Sector Quarterly, Journal of Urban Affairs, American Review of Public Administration, Psychiatric Services and Sustainability. His new book, entitled Performance and Public Value in the Hollow State: Assessing Government–Nonprofit Partnerships, identifies challenges nonprofits encounter in their roles as government partners, and challenges that government organizations face in holding them to account for outcomes.