ARNOVA Teaching Section & NACC: Nonprofit Curriculum Library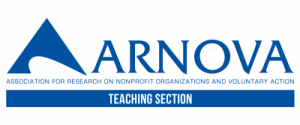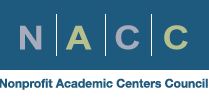 The Teaching Section of the Association for Research on Nonprofit Organizations and Voluntary Action (ARNOVA) and the Nonprofit Academic Centers Council (NACC) are pleased to announce a strategic partnership in developing an online Nonprofit Curriculum Library. The goal of this collaborative undertaking is to provide an open central library of shared teaching resources for the development of course materials for nonprofit and philanthropic studies.
The Library is managed and housed at the University of Connecticut (UConn) Department of Public Policy Nonprofit Leadership Program. UConn's Public Policy Department Head, Mohamad Alkadry, states "UConn is thrilled to collaborate with NACC and ARNOVA on the effort to bring resources to nonprofit management professors. We will always look for ways to improve this tool. Feedback is more than welcome."
"The Library will allow academics to upload syllabi, case studies, assignments, and other curriculum material that can be shared with colleagues. Individuals uploading material can identify each work by drop down menu allowing for up to two topic areas, along with the corresponding relevant NACC undergraduate or graduate Curriculum Guidelines, states David Garvey, Director of the UConn Nonprofit Leadership program.
Library users will be able to search for course material by type (syllabi, assignment, or case study), academic level of material, modality (online or in-person), instructor, keyword, topic area, and/or the NACC undergraduate or graduate guideline with which the work is aligned.
"The easily searchable repository of syllabi and other materials makes it easy to see what our colleagues across the world are incorporating into their curricula. Thanks to University of Connecticut, NACC, and ARNOVA for this valuable resource!" states Renee A. Irvin, President of NACC.
"The recent partnership between ARNOVA and NACC, with critical support from UConn, on the Nonprofit Curriculum Library will not only help build the field of nonprofit studies, but also the sense of shared collaboration between a community of researchers, educators, and academic institutions. We are proud and hopeful to be a part of this initiative," states Lynnette Cook, Executive Director of ARNOVA.
University of Connecticut staff will be managing the operation of the site. The Library is open now and ready for use at www.nonprofitcurriculumlibrary.dpp.uconn.edu.  Please help us populate the Library by uploading your favorite teaching resources for mutual sharing with your colleagues.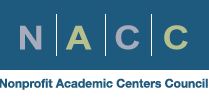 The Nonprofit Academic Centers Council (NACC) is an international membership association comprised of academic centers or programs at accredited colleges and universities that focus on the study of nonprofit/nongovernmental organizations, voluntary action, and/or philanthropy.