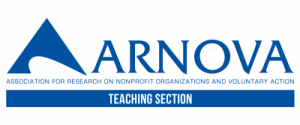 Nonprofit Leadership Zone is a collection of blogs, webinars, and downloadable resources, from a variety of sources across the nonprofit/philanthropic sector on one convenient website. Basically, Nonprofit Leadership Zone is a collection of the sector sources you'd track if you had the time.
We'll use reader data to auto-curate the articles, meaning that the most valuable resources move to the top. Additionally, you can sign up for our Daily or Weekly newsletters to receive these top-ranked articles right in your inbox, or you can sign up to be notified when new resources like webinars or e-books are available.
You can also personalize the content you see by telling us what topics are most relevant to you. We'll then deliver this curated content both straight to your inbox through your personalized newsletter and on the site, where thousands of articles are archived and easy to search.
Don't forget to visit www.nonprofitleadershipzone.com to sign up. In addition to all the latest articles, you'll find thousands more, indexed to make it easy for you to dive into exactly what interests you. Enjoy the site and newsletter, and please let us know if you have thoughts or ideas on how to make this service better.

Started and run by an experienced and successful group of digital media entrepreneurs, Aggregage is re-imagining and building out the next generation of business media in a way that meets the needs and expectations of today's business professionals and B2B marketers. Using social media, machine intelligence/smart algorithms and big data, Aggregage's ever-growing portfolio of industry-sector focused verticals delivers the most engaging and relevant content to each industry's professionals. This content comes from an average of 100 or more industry thought leaders in each vertical. These acclaimed industry leaders offer their insights, analyses and opinions on the important issues and trends in their industry.