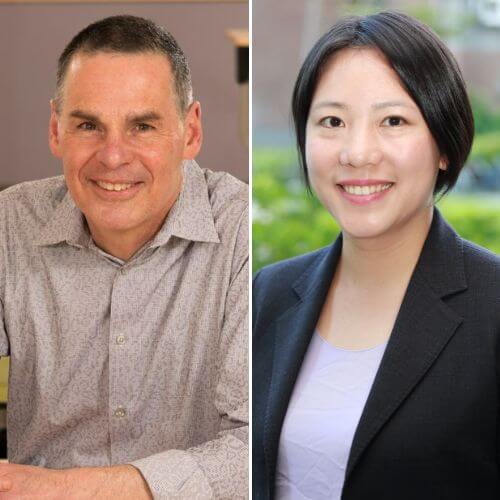 Dear ARNOVA Friends:
We are writing to share with you some updates and thoughts on the planning for this year's ARNOVA conference, which will take place in Orlando, November 16-18.  
We are pleased to share that the number of submissions for conference presentations is up considerably from last year.  The increase in submissions seems to signal that we are moving past pandemic times constraints on travel and participation. We are grateful to the diverse group of track chairs who have volunteered to review proposals. This year's reviewers come from around the world, and include people with a cross section of backgrounds and are at different stages in their careers, some of whom are volunteering for ARNOVA for the first time.  
We know that for many ARNOVA members the Florida location for the conference is a source of concern. We have worked to keep those concerns in mind as we have planned the conference. It seems particularly appropriate that this year's conference theme is "Advancing the Public Good in an Era of Disinformation, Mistrust, and Democratic Backsliding." We are grateful to the ARNOVA members who organized the May teach-in as a way to educate the membership about the situation in Florida, and we are collaborating with them to develop plans and programming that are responsive to that context. 
One of those programs is our plenary, which we have organized with help of ARNOVA member Kim Wiley, from the University of Florida.  At present, we are finalizing a panel of speakers from nonprofit advocacy, litigation, and service organizations working on the front lines to fight back against governmental attacks on marginalized groups in Florida.  The panel provides a great opportunity for us to learn from practitioners, whose work is at the heart of many ARNOVA members' teaching and scholarship.  
In addition to the plenary, we are working with the ARNOVA staff on a set of actions to support members attending the conference so that they feel safe and welcome.  As important, we see the conference as a chance for us to express solidarity with those negatively affected by the political environment in Florida, by supporting their businesses and giving members the chance to donate to their organizations.  In the coming weeks, we will post a regularly updated list of these and other actions we are taking in response to the situation in Florida.  If you have suggestions, please feel free to reach out to us (dcamp@binghamton.edu; helenliu4@gmail.com).  
We see the work of conference planning as an ongoing and open process of communication and dialogue with the membership about the best ways to make this year's conference a success.  In that spirit, we are working with ARNOVA Executive Director Lynnette Cook and ARNOVA President, Emily Barman, in the drafting of an open-letter expressing our concerns about the hostile environment for marginalized groups in the state of Florida. We will solicit input from the membership about what that letter should say.
Thank you again for your support of this year's conference, particularly those of you who have already volunteered your time and ideas to help make the conference a success.  We are grateful for the opportunity to co-chair this conference given the high profile role it has and continues to play in advancing our field. 
David Campbell and Helen Liu,
2023 ARNOVA Conference Co-Chairs
More About the Annual Conference
Keep up to date on how the ARNOVA team will keep attendees safe while we connect.