ARNOVA seeks to build a community of inquiry and discourse about research and teaching on voluntary action, nonprofit organizations and philanthropy. We recognize the value of having smaller communities organized by common interests within the larger Association to nurture members and relationships in this work. To foster this we support the organization and operations of these smaller groups in the ways described here.
Note: ARNOVA will award each section 2 conference registrations (either member or non-member) to invite participants to the annual conference. If the invited guest is not already a member, sections can either purchase membership for the participant or register them as a non-member attendee.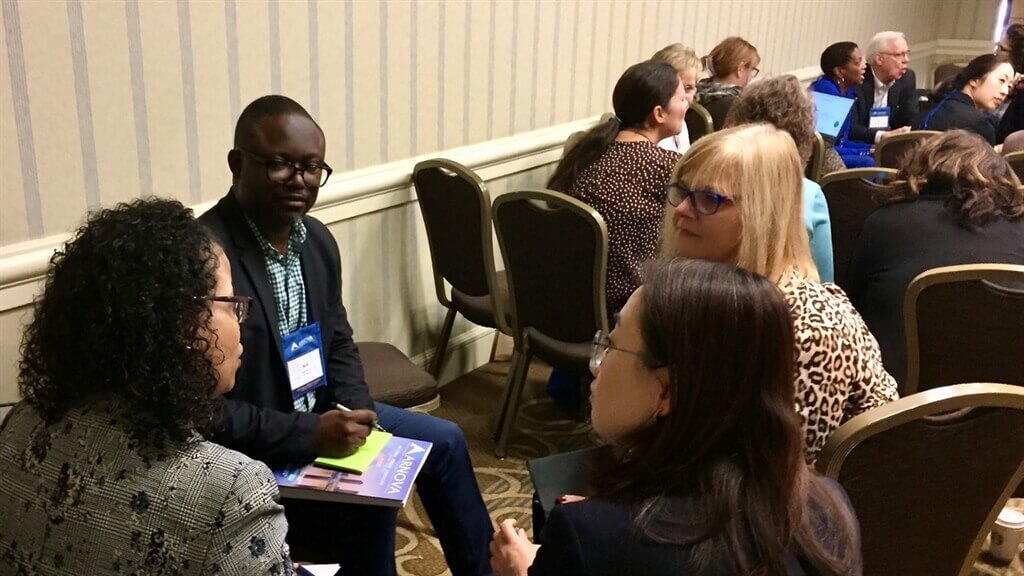 Signing up for sections can be done while completing your initial membership registration process. If you are already a member, contact us to sign up for sections while renewing your membership. Dues are $12 per section.
If you prefer to mail in your registration with a check as form of payment, click here.
To add sections to your membership
Click on the plus icon to learn more about each section. If you are an ARNOVA member, click on the "Member homepage" link to access the section latest news and more!
FAQs
How do I join a section?
Sections can be added during membership registration or renewal. If you need to join a section after your membership registration or renewal process has already been completed, or need to be billed separately for section fees, please reach out to our Membership Coordinator Julio Castro (jcastro@arnova.org).
Where can I see the list of sections I'm part of?
Once you have logged in to your account, you will be directed to your Info Hub dashboard. Click on "My Info" just below "Home" in the left menu, and on the right side of the page you will find the sections you belong to under "Lists/Committees."
Where can I find more information and updates on my section?
To view general information about each section, you can visit arnova.org/sections or the "Sections" dropdown from the ARNOVA website. You can also view section-related Forums, events, and resources all from within your Info Hub once you are logged in.
How can I contact the members of my section?
Our new website and Info hub features a "Forums" option in the left menu, a space designed to interact with all the members of your sections. Section chairs serve as moderators and can create topics of discussion for members to comment and interact with.
How do I remove a section from my membership?
Section memberships are renewable each year; to drop or remove a section membership please email our Membership Coordinator, Julio Castro (jcastro@arnova.org) to have the section removed before your next renewal.
See a current listing of Common Interest Groups here.