51st ANNUAL ARNOVA CONFERENCE
Imagining ARNOVA's Next 50 Years:
Scholarship, Practice, Community 
Nov 17-19 | Raleigh Convention Center - Raleigh, NC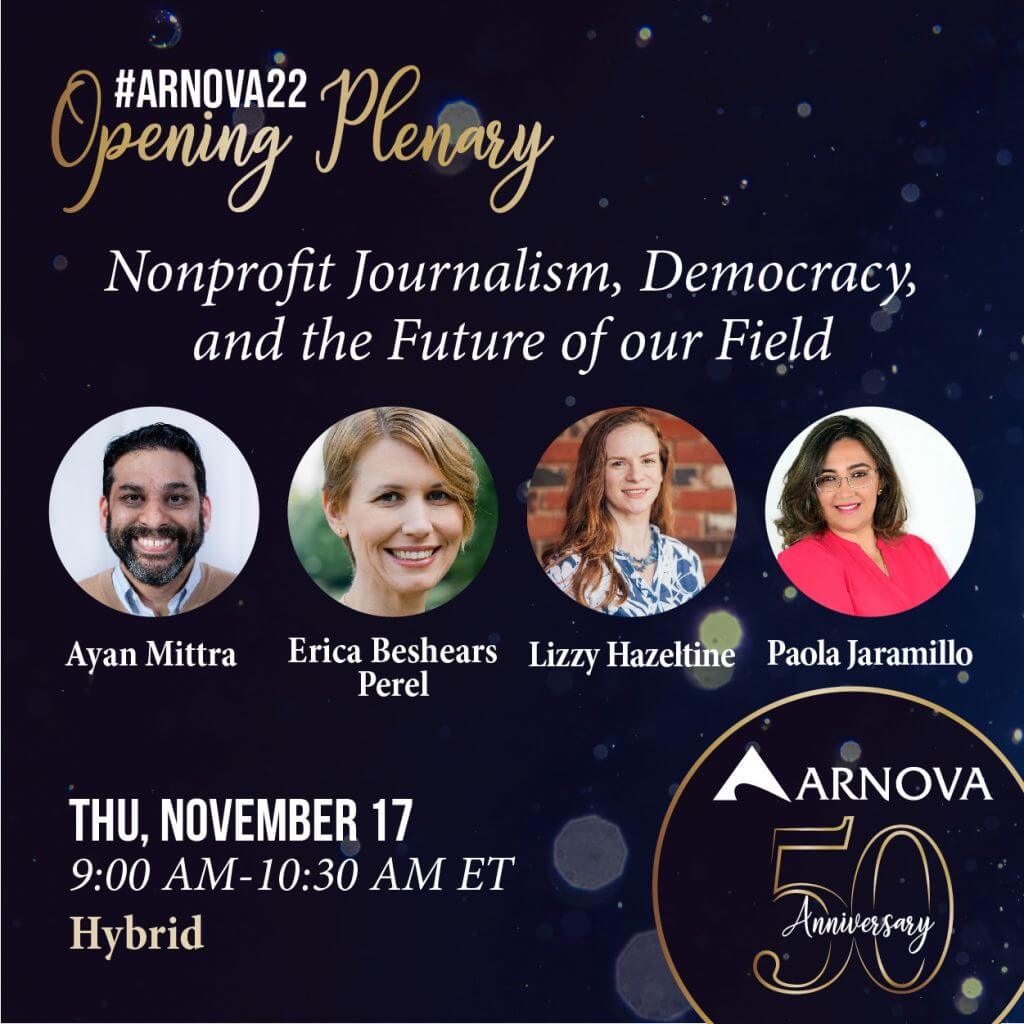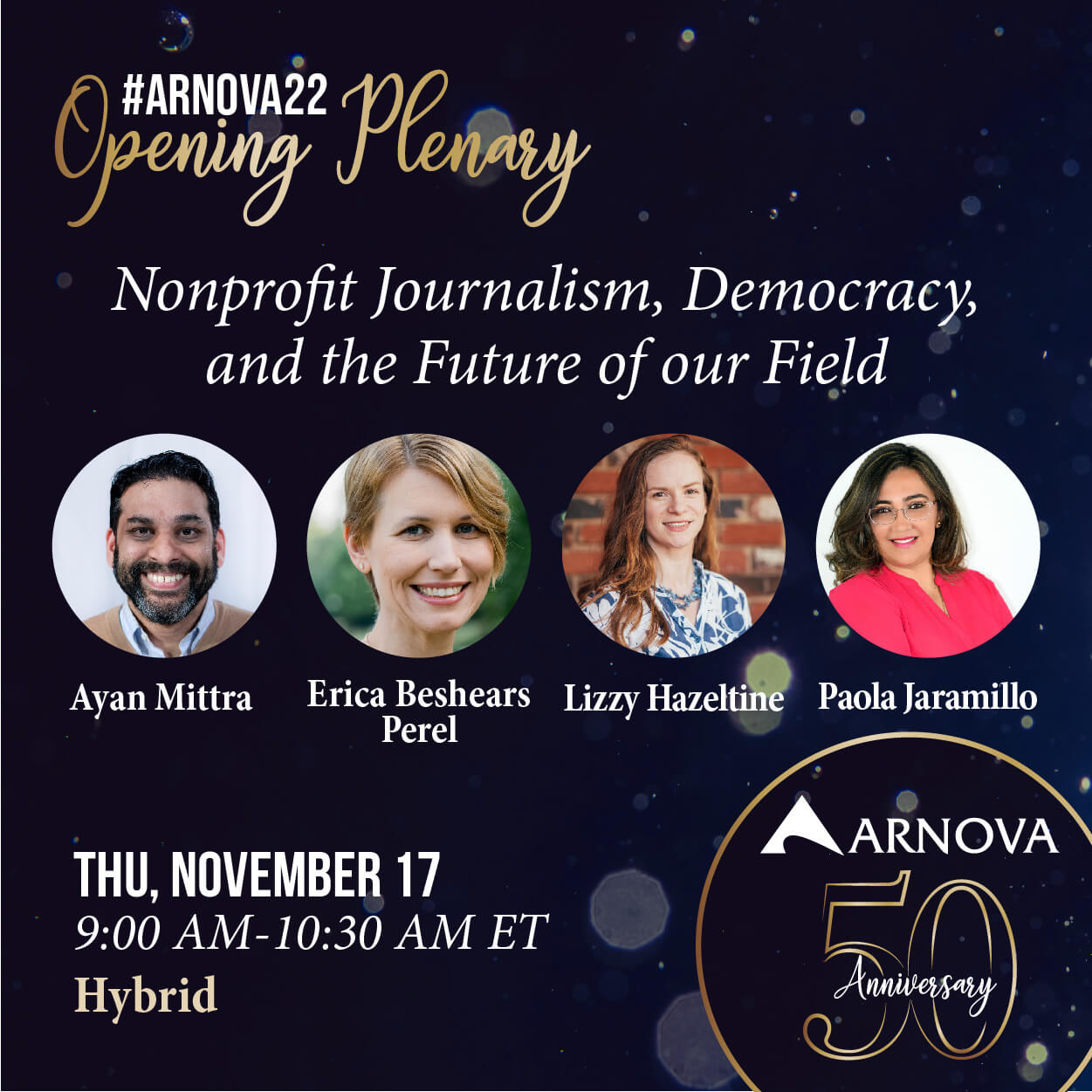 Haven't registered for the conference?
Nonprofit Journalism, Democracy, and the Future of our Field
This year's conference looks forward to ARNOVA's next fifty years and the changing nonprofit and philanthropy sector landscape.  Our plenary provides us with the opportunity to reflect on one emerging issue of particular consequence: the growing use of the nonprofit form in journalism and media, and its implications for democracy.
Our plenary brings together four people working in this field, as researchers, journalists, and funders.  The panelists will reflect on a range of issues related to this important development in our sector, including:
What are the forces driving journalism and media organizations to organize as nonprofits?
What are the benefits of organizing as a nonprofit?  How does it support the goals of an active, inquiring, and engaged free press?
What are the implications of nonprofit journalism for democracy?
How does the change in a revenue model from one focused on advertisers to donors, subscribers, or other stakeholders affect the work of journalism?
How does this development affect the sustainability of local journalism?
How have media organizations and communities benefited from the adoption of the nonprofit form?
What opportunities are there for researchers interested in nonprofit journalism? What gaps in knowledge are most significant?
Immediately following the plenary, the panel members will participate in a discussion with interested ARNOVA members about developing a research agenda in this field.