ARNOVA Board Elections Results are in!
This year, the ARNOVA Board of Directors Elections featured 9 candidates for 6 open positions: a Secretary and Five at-large positions (including two incumbents). We are pleased to share the results of this year's elections.
The ARNOVA Board expresses its deep appreciation to Board Members who are completing their service and will be leaving the Board this fall: Brenda Bushouse, Khaldoun AbouAssi, Lindsey McDougle, and René Bekkers. We hope to acknowledge their service on the board at our annual conference in Raleigh, NC in November.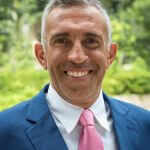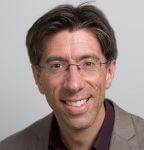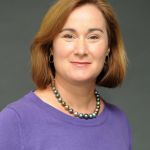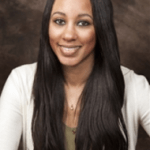 Meet the new & re-elected board members
Kelly LeRoux is a Professor in the Department of Public Administration and Associate Dean for Research in the College of Urban Planning & Public Affairs at the University of Illinois Chicago. Her research on nonprofits, contracting, local public service delivery, and intergovernmental collaboration has been widely published in the nonprofit, public administration, policy, and urban/local government journals. She is the author of Performance and Public Value in the Hollow State: Assessing Government-Nonprofit Partnerships by E-Elgar (with Nathaniel Wright) and Nonprofits Organizations and Civil Society in the U.S. by Routledge (with Mary Feeney), and Service Contracting: A Local Government Guide by ICMA Press. She holds MSW, MPA, and PhD in Political Science degrees from Wayne State University. Prior to beginning an academic career, she worked for twelve years in the mental health, child welfare, and housing policy arenas, within a large government-funded nonprofit. Practitioner experience includes both clinical social work practice with children, adults, and families, and several administrative leadership roles. She has served on several boards of nonprofit human service organizations, as well as professional association boards.
I am honored to be nominated to serve as ARNOVA's board secretary. I have been a member of ARNOVA since 2004 and this community has been instrumental to my career and scholarship. The chance to serve on board would provide an opportunity for me to give back to the association from which I have benefitted so much, personally and professionally. Over the years I have served on many ARNOVA committees, and have been involved with the leadership of both the TIBS and Governance section. I am excited about the possibility of serving on the board for the chance to help maintain ARNOVA's positive trajectory and help shape the future of the association. If elected to the board, I am particularly interested in helping to further ARNOVA's commitment to diversity and inclusion and programming that supports these values, professional development opportunities for members at all career stages, increased international participation, and continued growth of the association's membership.
Julia L. Carboni, PhD, is an Associate Professor at the Syracuse University Maxwell School of Citizenship and Public Affairs Department of Public Administration and International Affairs. She also chairs the Citizenship and Civic Engagement program and serves as the Collaborative Governance Research Director for the Program for the Advancement of Research on Conflict and Collaboration (PARCC). She conducts research on organizational collaboration and collaborative philanthropy with an emphasis on veteran serving networks, food systems, and community development. She teaches courses on collaboration, nonprofit management, and community development. She was a co-Convener of Minnowbrook at 50, a watershed event in public administration that occurs once a generation. She serves or has served on national committees for multiple professional associations including the Association for Research on Nonprofit Organizations and Voluntary Action (ARNOVA); the American Society for Public Administration (ASPA); the Network of Schools of Public Policy, Affairs, and Administration (NASPAA); and the University Network on Collaborative Governance (UNCG). She also serves on the boards for the Food Bank of Central New York and the Syracuse Onondaga Food System Alliance (SOFSA) and was a co-Founder of the Indy Food Council, a food policy council for the 9th largest US city.
I have been a member of ARNOVA for many years. I have led the Theory, Issues, and Boundaries Section and co-founded the Data and Analytics Section. I am excited about this opportunity to continue my service to ARNOVA and its members.
Jasmine M. Johnson (Incumbent)
Jasmine McGinnis Johnson is an Associate Professor at George Washington University in the Trachtenberg School of Public Policy and Public Administration. She studies equity in philanthropy and nonprofit organizations, retention of nonprofit staff, and how foundations distribute resources in local communities. For the past three years, Jasmine has been the co-chair of ARNOVA's Diversity, Equity, and Inclusion Committee. During this time, the DEI committee has co-hosted an Anti-Racist Teaching Workshop with the Teaching Section. We created ARNOVA's first DEI Conference Track and ensured that all ARNOVA's committees and research awards used a diversity checklist while considering awardees. Additionally, the committee has helped the Executive Director collect demographic data on ARNOVA's membership. For the next three years, Jasmine is looking forward to leading the committee and finding funding for ARNOVA's first DEI research award. The committee has also developed goals in advance of ARNOVA's strategic planning, including tracking demographic metrics within leadership, nominations, and research winners. Finally, the DEI committee wants to continue learning about anti-racist teaching and inclusive data collection efforts.
ARNOVAn's I'm hoping to be elected for another three years to continue the DEI Committee's efforts so that ARNOVA can be a more equitable association.
Mirae Kim is an associate professor of Nonprofit Studies at the Schar School of Policy and Government, George Mason University. Prior to joining George Mason, she was a faculty member at the Andrew Young School of Policy Studies, Georgia State University, and the University of Missouri's Truman School of Public Affairs. Her research and teaching interests are in the areas of nonprofit financial management, the role of nonprofits in civil society, nonprofit capacity development, and inter-organizational partnership. Most recently, her research has focused on how nonprofits respond to increasing racial and ethnic diversity as well as ethnic minority disadvantages in the nonprofit funding market. Her research has been published in several scholarly outlets, contributing to the growth of nonprofit literature, and one of her articles was awarded the outstanding article in the NVSQ. Also, she has been serving as a co-editor-in-chief of the Nonprofit Policy Forum and has been leading the "Nonprofit Organization Research Panel" project. She has recently teamed up with several nonprofit scholars to create the platform for nonprofit panel data, which could bring much-needed resources for nonprofit scholars. During the 2021-2022 academic year, she has been striving to be the bridge between scholarly work and nonprofit practitioners as a Visiting Scholar at Independent Sector. For more information about Mirae Kim and her research, please visit http://miraekim.net
I am truly honored to stand for re-election to the ARNOVA Board of Directors for the second term. During my first term, ARNOVA faced the unprecedented challenge of Covid-19 and I feel grateful that I was able to help our beloved association to go through the unprecedented time with the fully online and then hybrid conferences. During my tenure as a board member, I served as the research committee co-chair and a finance committee member. With these roles, it has been my primary interest to bring diverse perspectives and make ARNOVA a welcoming place for many new scholars. More recently, I've assumed the chair-elect role for the membership committee and I hope to help incorporate feedback provided in the membership survey to enhance the membership experience. Several initiatives that drove me to want to join the Board such as making ARNOVA more inclusive and expanding international partnerships still need more work. Even though some progress has been made, the pandemic situation has prevented us to move more proactively, and I hope to contribute to making ARNOVA much more inclusive. The pandemic situation has also put a hold on international activities, and I would love to contribute to the growth of ARNOVA-Asia activities and more importantly enhance the global engagement of ARNOVA. It would be my honor to further contribute to the many great things that ARNOVA does for the nonprofit research community. I hope to have your support to serve my second term as a member of the ARNOVA board.
Alisa Moldavanova is a nonprofit management scholar and an incoming Associate Professor and MPA program director at The Joseph R. Biden, Jr. School of Public Policy and Administration at the University of Delaware. She previously served as Associate Professor and coordinator of the graduate certificate in nonprofit management at Wayne State University (Detroit, Michigan). Alisa's first engagement with ARNOVA was her participation as a fellow in the Diversity Leadership Program in 2012, and since then she has been an active contributor and leader within ARNOVA community, and a champion of diversity, equity, and inclusion in our field. She has served on multiple award committees, 2017 local arrangements committee as part of the conference organizing team, and chaired one of ARNOVA's largest sections – Theories, Issues, and Boundaries Section. Several of Alisa's graduate and undergraduate students participated in ARNOVA's diversity leadership initiatives, and she herself served as an early scholar mentor in 2021. She is currently chairing Gabriel Rudney Memorial Award for an Outstanding Dissertation in Nonprofit & Voluntary Action Research Prize. Originally from Odesa, Ukraine, Alisa completed her graduate degrees (MPA, 2009 and PhD, 2013) at the School of Public Affairs and Administration at the University of Kansas.
As a Board Member at ARNOVA, I will look forward to engaging in the work of the membership and other relevant committees, focusing on representing our organization and building its membership both locally and globally. I will bring to the Board my nonprofit arts and culture research expertise, and a global perspective to the nonprofit sector and civil society, including my contributions to advancing the knowledge about the sector in Eastern Europe and Central Asia, as well as the role that civil society and nonprofit organizations play in relation to democracy and democratic transition. I will also contribute my knowledge about urban serving universities and the challenges that those universities face while developing nonprofit education programs and supporting the needs of local nonprofits via research and community engagement.
Dr. Nathaniel S. Wright, Associate Professor of Public Administration and Assistant Dean for Strategic Initiatives at Texas Tech University, received his B.A. and Master of Public Administration from Binghamton University (2005, 2006) and Ph.D. in Public Administration from the University of Kansas (2014). Dr. Wright is a recognized expert in grant writing, board and leadership development, and strategic planning whose work has appeared in leading nonprofit and urban policy journals. Currently, Dr. Wright's research centers on the role that social advocacy organizations play in creating sustainable neighborhoods, and more generally on issues related to nonprofit performance and accountability. He has received external grants with other researchers from the Bureau of Justice Assistance (BJA), National Endowment for the Arts (NEA), and the United Way of Greater Cincinnati, and has published work in Nonprofit Voluntary Sector Quarterly, Journal of Urban Affairs, American Review of Public Administration, Psychiatric Services and Sustainability. His new book, entitled Performance and Public Value in the Hollow State: Assessing Government–Nonprofit Partnerships, identifies challenges nonprofits encounter in their roles as government partners, and challenges that government organizations face in holding them to account for outcomes.
I am so honored and humbled to have been nominated to serve on the Board of Directors for ARNOVA. If elected, I hope to advance ARNOVA's strategic direction, alongside some of the most passionate volunteers and staff in the nonprofit sector. I also hope to have the opportunity to help ARNOVA grow and focus our vision of what we can do across the globe to make a stronger impact. Moreover, I would like to work with existing board members and staff to ensure that we make diversity, equity, and inclusion a part of our mission. Now more than ever it is important that ARNOVA work towards fighting for equity and justice and ensuring that we do what is necessary to advance social justice initiatives across the globe.
The ARNOVA Board also expresses its sincere gratitude to those who ran as candidates:
Sung-Ju Kim, Kelly Krawczyk and Michael Moody
They have made outstanding contributions to ARNOVA in the past and we hope they continue to be part of our community.
Finally, Many thanks to the Nominations Committee (Khaldoun AbouAssi (chair), Michal Bar, Cheryl Ellenwood, Pier Rogers, and Travis Ruddle) for its work.