2018 ARNOVA Conference Recap
From Relief to Resilience: How Philanthropy, Nonprofits and Volunteers Bridge the Gap between Crisis and Sustainability
The 47th Annual ARNOVA Conference in Austin, Texas saw attendees from all over the world and was the first ARNOVA conference for 220 of our 870 attendees! The conference covered a wide scope of topics within philanthropy, through over 390 paper presentations, 45 poster presentations, 36 panels, and 41 colloquia.
The multifaceted and interdisciplinary nature of philanthropy, nonprofit, and the voluntary sector was illustrated in the thorough research presented through all our sessions and presentations. However, at the heart of this year's conference was its theme - From Relief to Resilience: How Philanthropy, Nonprofits and Volunteers Bridge the Gap between Crisis and Sustainability - which reminded us of the breadth and impact of philanthropic action and research. These ideas were explored deeper in both plenaries.
This year, we also celebrated 10 years of our Graduate Diversity Scholars program pioneered by Pier Rogers, Jennifer Wade-Berg, and Judy Weiseinger.
Following a day and a half of stimulating presentations and panels, attendees gathered for the 2018 Annual Awards Luncheon to recognize the accomplishments of the brilliant scholars and practitioners that we may call our colleagues and friends.
At the ARNOVA awards luncheon, we honored our retiring board members, Alan Abramson and Dwight Burlingame, for their service, and we commended some of the finest published work in the field with awards praising books, dissertations, and NVSQ articles.
This luncheon, as well as the many receptions and sessions throughout the conference, were made possible by a number of generous sponsors.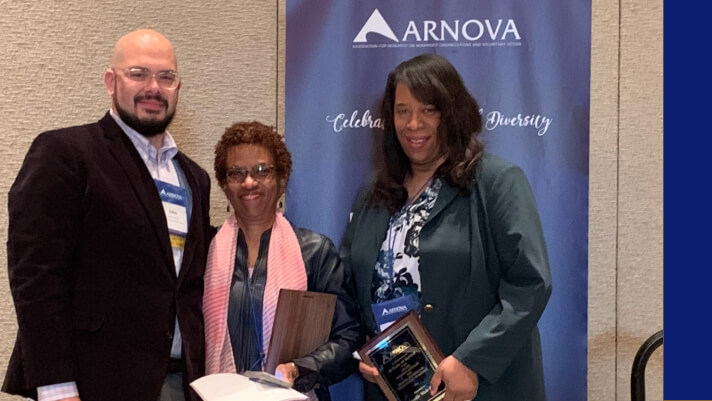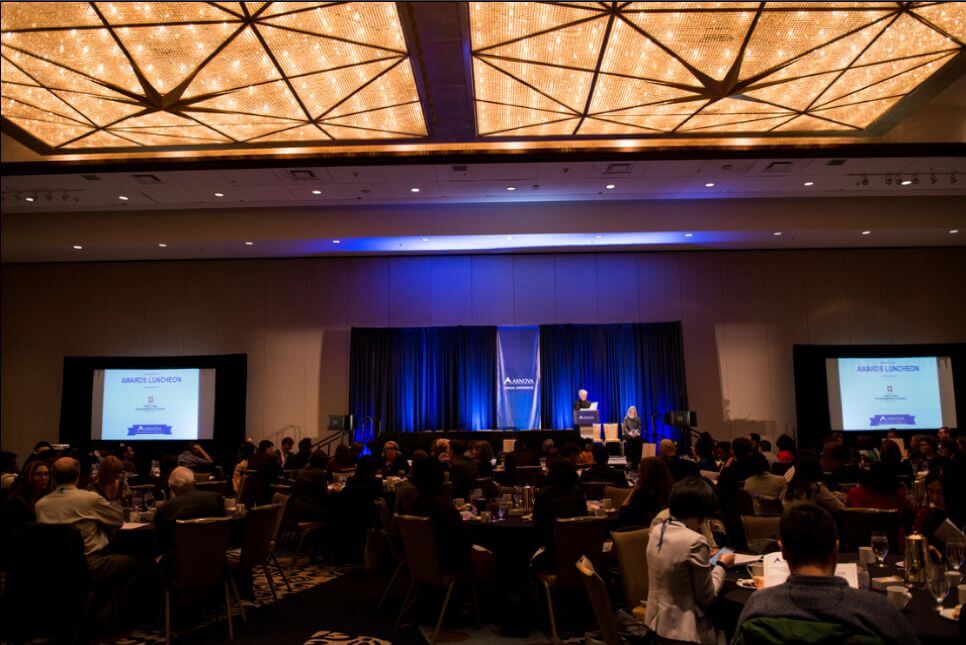 Institutional Host Sponsors
Bush School, Texas A&M University
Center for Philanthropy and Nonprofit Leadership at Rice University
OneStar Foundation
RGK Center for Philanthropy and Community Service, LBJ School, UT Austin
The University of Texas at San Antonio Department of Public Administration
University of Nebraska at Omaha School of Public Administration
Institutional Host Sponsors
Bush School, Texas A&M University
Center for Philanthropy and Nonprofit Leadership at Rice University
OneStar Foundation
RGK Center for Philanthropy and Community Service, LBJ School, UT Austin
The University of Texas at San Antonio Department of Public Administration
University of Nebraska at Omaha School of Public Administration